I had no idea getting rid of a bald spot could be so easy. Dr.McCracken and his team at DenverHairDoctor.com really deliver! They gave me back my hair and the confidence that grows along with it.
– Mark Schlereth
KKFN The Fan 104.3 Radio Personality
Former Denver Bronco Player
ESPN, Football Analyst
Television sportscaster
Guys, if you're out there wearing a hat or doing the comb-over thing to hide a bald spot, it's time to give that up and call Dr. McCracken's team at DenverHairDoctor.com. Dr. McCracken will give you maximum hair restoration results with minimal downtime. His personalized care and advanced technology, coupled with artful technique will provide you with amazing results that will have you throwing away the ball cap for good.
I know firsthand how life-changing Dr. McCracken's hair restoration procedures are. I've been a patient of Dr. McCracken's team since February 2021. I can tell you that the man helped me grow back my own thick hair in places that were balding. Check out my photos. The results are unbelievable. I had no idea getting rid of a bald spot could be so easy!
You know, I've always had a pretty incredible head of hair. So, I was really shocked last summer, when I was playing with my grandkids in the pool, and my wife walked past me saying, "Hey, you're going bald." To her, it was just a casual comment. She didn't think a thing of it, but it really bothered me. For the first time, I felt like I was starting to show my age. I even found myself taking pictures of that bald spot with my phone so I could see what was really going on back there. With a career in television and radio, it's my job to look ten years younger than I really am. I am constantly in the public eye, so I always need to look my best. And for me, that means a full head of hair. I knew for sure, I was not going to let this "going bald" thing continue!
Dr. McCracken wasn't the only hair restoration doctor I met, but he was the best! He earned more of my respect every minute I was with him. From the start I knew Dr. McCracken's primary objective was to gain an understanding of my needs and produce the results I envisioned. He thoroughly evaluated my hair loss and overall health. Then he told me that I didn't really need the FUE procedure. He said that my situation could be reversed with the use of supplements and a non-surgical procedure Dr. McCracken was spot on! His hair restoration treatment is working wonders for me.
I could not be more thrilled with the results. Each morning I wake up and see more hair growth and feel younger than I did the day before. And my wife, well, she really sees the difference. She'll never tell me I am going bald again!
Now it's your turn. If your hair is thinning, stop the madness!
Simply upload your photos for a virtual consultation
or
call Dr. McCracken and his team at DenverHairDoctor.com.
They'll have you looking younger and feeling more confident in no time.
Call them to schedule your consultation today.
Denver Hair Doctor, 10465 Park Meadows Drive, Suite 105
Lone Tree, CO 80124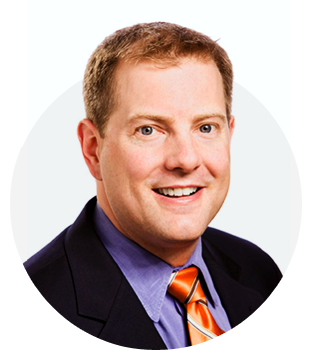 Dr. Michael McCracken
The Denver Hair Doctor
There is no reason to continue to lose your hair and the confidence you lose with it! Dr. McCracken and his team at DenverHairDoctor.com will find the hair restoration solution that is a perfect match to your hair type, lifestyle and personal goals. Dr. McCracken is a member of the American Society of Hair Restoration Surgery, a Fellow of the American College of Surgeons and a member of the American Academy of Cosmetic Surgery. These distinctions make Dr. McCracken THE surgeon you want to oversee your hair restoration care.